Dehydrated Onion and Garlic
Dehydrated Onion & Garlic are the ideal substitutes for fresh Onion & Garlic. Shiv Export is one of the most trusted supplier & exporter of Dehydrated Onion (Dried onion), and Dehydrated Garlic (Dried Garlic) from India. Apart from the precious range of dehydrated onion and Garlic products we also offer a wide range of other Dehydrated Vegetables (Dried Vegetables) and famous Indian Spices varieties.
Our Dehydrated Onion and Garlic and Dehydrated Vegetables are produced with most modern and integrated dehydration facilities. Advance dehydration techniques and extensive quality control ensure maximum retention of flavor, aroma, color, taste & nutrition.
Dehydrated Onion (Dried Onions):
Dehydrated onions (Dried Onions) are categorized as Dehydrated White Onion, Dehydrated Red Onion, and Dehydrated Pink Onion products. These Dried onion products are produced from superior quality Indian origin fresh Onions. Our Dehydrated Onion Product basket includes Dehydrated Onion flakes (Onion Kibbled), Dehydrated Spring Onion, Dehydrated Onion Chopped, Onion Minced, Onion Granules, Onion Powder, and Dehydrated Fried Onion.
Dehydrated Garlic (Dried Garlic)
Dehydrated Garlic (Dried Garlic) is available as Dehydrated Garlic Flakes, Garlic chopped, garlic minced, garlic granules (Granulated Garlic), Garlic powder, Dehydrated Roasted Garlic. These Dried Garlic products are produced from superior quality fresh garlic. This typical Indian garlic has unique taste, flavor, and aroma which are absolutely matchless.
We at Shiv Export strive to cater to continuously growing demand for dehydrated onion and Garlic products all over the world. Dehydrated onion and Garlic register widespread consumption globally, predominantly due to the growing popularity of more convenient use, easy storage, and transportation of the dehydrated products. Long shelf-life of dehydrated Onion and Dehydrated garlic is the most prominent factor for its popularity. In changing lifestyle Consumers are looking for convenient, affordable, and flavorful food products.
Our Dehydrated Onion and Dehydrated Garlic are the best solutions for such requirements. There is a vigorous demand for our Dehydrated Onion and Garlic products in International & Domestic Market, due to its quality, delicious taste and flavor.
Dehydrated Vegetables & Indian Spices
Dehydrated Vegetables (Dried Vegetables)
Our best Dried Vegetable products are Ideal replacement for fresh Vegetables. We supply almost all types of vegetables in the form of dried vegetable products.
Our Dehydrated Vegetables are available in the form of Vegetable flakes, Vegetable Powder and other customized cut sizes.
Indian Spices:
Apart from these Dehydrated Onion and Garlic Products and Dried vegetables we are also committed to cater to various requirements of Indian spices from our customers.
India has a glorious tradition to produce and export the finest spices all over the world since ancient times. We take this pride to serve our customers with the finest quality Indian spices varieties. We offer various dried spices like Ginger, Coriander, Cumin, Fennel, Fenugreek, Ginger, Red Chili, Turmeric, etc.
Why Us ?

These Are Just A Few Main Reasons, There Are Plenty More

WORLD CLASS QUALITY PRODUCTS

LONG EXPERIENCE & EXPERTISE

HYGENIC AND MAINTAINING OF FOOD SAFETY STANDARDS

WIDE ASSORTMENT OF SPICE PRODUCTS TO CHOOSE FROM DESIRED PRODUCT MIX.

LONG SELF LIFE

VERY GOOD LOGISTIC FACILITIES

TIMELY DELIVIERY

REASONABLE PRICES

ETHICAL BUSINESS PRACTICES

OUTSTANDING CUSTOMER SUPPORT
EXTRA ORDINARY  CUSTOMER SUPPORT: 
"We are fully Committed to our Customers"
Our Business Model is based on customer centric approach and our customer is at the center of our business's philosophy, operations or ideas. We provide not only the better but the best product solution with the best services to our domestic and international customers. With the effective business model, we overcome the limitation of an individual manufacturer or suppliers.
Our customer orientation practices primarily enhance time-based efficiency, while process improvement efforts help cost-related performance. On the other hand, emphasizing process-control systems leads to ultimate customer satisfaction.
The proof of our dedication is in the satisfaction of our repeat customers.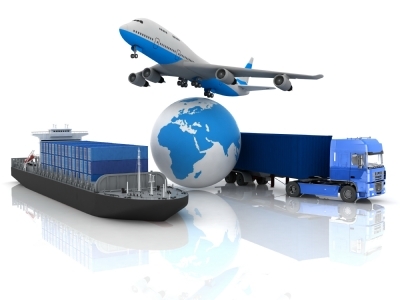 We are more than just Exporter
Shiv Export have developed our business model to act more effectively as more responsible business entity. We are working with our qualified business associates to over come the limitation of individual manufacturer or supplier by all means. We at shiv export are in the position to provide the most economic solution to various needs of dehydrated onion and dehydrated garlic and other Indian spices.
To protect the interest of our customers, we have agreement with our business associates which makes the business activities more transparent and reliable.
With its sound network of partners, business associates, qualified suppliers Shiv Export has developed a reliable and effective production and distribution system. Shiv Export continues to develop its activity across domestic as well as international market, offering to its customers, strong responsiveness, quality support in the dehydrated onion and garlic products and its manufacturing processes.