Our Dehydrated Vegetables is an ideal choice for our customers.
We are one of the leading exporter and supplier of dehydrated vegetables and food ingredients from India. We provide the best solution for your requirements of dehydrated vegetables. We offer all most all types of vegetables in dehydrated forms like dehydrated organic vegetables, dehydrated green vegetables, dehydrated leafy vegetables, dried root vegetables, etc. These premium quality dried vegetables are available as vegetable flakes, vegetable powder, and other customized sizes and textures.
We cater to all segments of the food industry offering value-added dried vegetable products meeting the highest quality standards and food safety standards with assuring the best services and support.
If you are looking for smart and ideal food ingredients and you are searching for a healthy and nutritious option, our dried vegetable products are the best solutions for you. They are rich in natural elements, vitamins, minerals, fiber, and have very low-fat content.
Dehydrated Vegetable Advantages
Due to the drying process of the vegetable, most of the weight and size are reduced therefore it will be more convenient to store, transport, and use.
One of the main dehydrated vegetable benefits is its long shelf life. it can be stored for a long time and use them at a convenient time.
The use of dried vegetables is more cost-effective because it has less impact on fresh vegetable price volatility.
Dried vegetables nutritional benefits
Dehydrated vegetables are healthy and full of nutrition. It is nutrient-dense food ingredients. According to the academy of nutrition and dietetics, these nutritive-dense dehydrated vegetables have a high amount of minerals, vitamins, and other natural elements and compounds with comparatively fewer calories.
Our precious range of dehydrated vegetables includes dehydrated carrot, dehydrated potato, dehydrated tomato, dehydrated cabbage, dehydrated bitter melon, dehydrated cauliflower, dehydrated cucumber, dehydrated broccoli, etc.
Dehydrated Carrot
We select the best quality raw carrot for dehydration purposes. Our dehydrated carrots are simply excellent in quality and taste. These dried carrot products available as Carrot flakes, carrot powder, Carrot cube, and Carrot granules. Our Dehydrated carrots are nutritious and healthy to add delicious taste in various recipes like carrot cake, salad, soups, stews, stir-fry, pasta sauces, etc.
These dried carrots have a long shelf life, they are very easy to store and good for health. Our dehydrated carrots are available at very competitive prices.
Color: Bright Orange
Taste: Fresh Carrot like taste
Flavor: Pleasant Carrot Flavor
Origin: Indian Origin
Packing size: 20 Kg
Packing: HDPE Export worthy Bag with food-grade inner liner
Dehydrated Potatoes
Our excellent quality dehydrated potato products have delicious flavor and taste. It can be used in various recipes calling for the potatoes taste and texture. Our dried potatoes are extensively used in Snacks, Processed foods, vegetable mix, broths, casseroles, pot-roasted Baked products, Noodles, Pet foods, Shredded cheese, Sauces, Soups and vegetable gravies, Sweets and Deserts, Ingredient for some cosmetic products and, also used in tablets and capsules
Our dried potatoes are available as dehydrated potato cubes, potato powder, and potato flakes. Potato flour is used in the food industry as a binding ingredient in food mixtures and thickens gravies and soups.
Our dehydrated potatoes products are available at the market leading prices.
Color: Off White
Taste: Fresh Potato like taste
Flavor: Delicious Potato Flavor
Origin: Indian Origin
Packing size: 20 Kg
Packing: HDPE Export worthy Bag with food-grade inner liner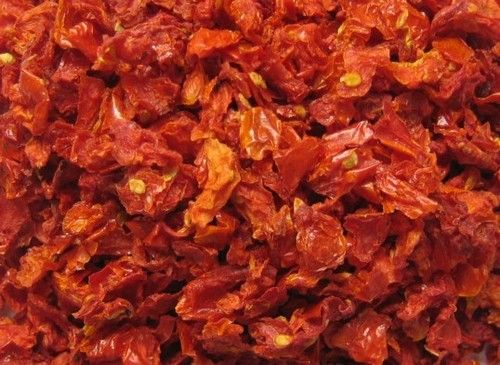 Dehydrated Tomatoes
We have marked a distinctive and reputable position in the food industry by exporting and supplying premium quality dehydrated tomatoes. Our dehydrated tomato products are extensively used in food industries and one of the most favorite food add for various proposes.
Our Dried tomatoes are prepared from the best quality raw tomatoes which are sourced from the authentic vendors. These dehydrated tomatoes products are produced with the latest scientific dehydration technology to ensure proper retention of the natural values.
These Dehydrated tomatoes are available as tomato flakes and tomato powder. These products are highly nutritious, healthy and excellent in taste & flavor.
Color:  Red
Taste: Fresh Tomato like  taste
Flavor: Delicious Tomato Flavor
Origin: Indian Origin
Packing size: 20 Kg
Packing: HDPE Export worthy Bag with food-grade inner liner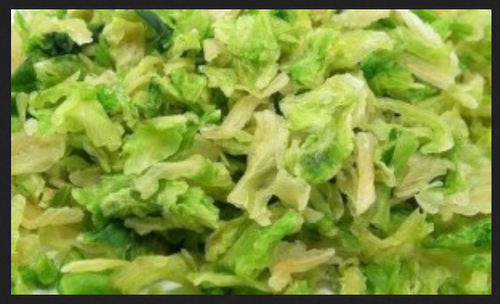 Dehydrated Cabbage
We are one of the prominent suppliers and exporter of dehydrated cabbage products from India.
Our premium quality dehydrated cabbages are outstanding in taste, flavor and full of nutritional values. We select the best quality raw fresh cabbages for the production of dried cabbages. These dehydrated cabbages are available as cabbage flakes, cabbage powder, and cabbage granules.
We ensure our customers about superior quality, best services, and reasonable market price.
Color:  greenish Yellow off white
Taste: Fresh Cabbage like taste
Flavor: Delicious Cabbage Flavor
Origin: Indian Origin
Packing size: 20 Kg
Packing: HDPE Export worthy Bag with food-grade inner liner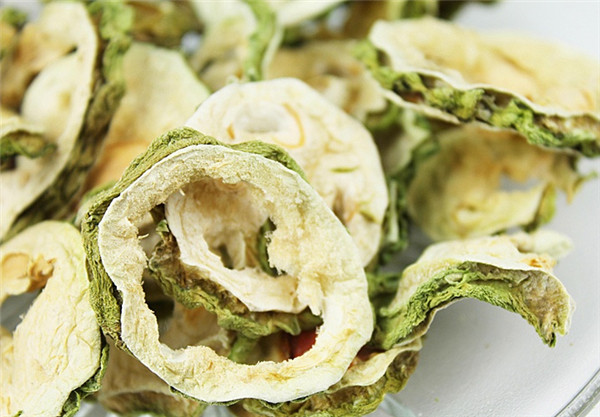 Bitter melon
Our dehydrated Bitter melons (Bitter Grounds) are the smart way to use its sharp flavor and distinct taste in specific food recipes. Though it has a bitter taste, it remains the favorite vegetables to make some distinct recipes.  Our dehydrated bitter melons are produced from the superior grade fresh bitter melon and produced in an advanced dehydration unit.
Our dried bitter melon products are full of goodness. It has great medicinal properties and highly used in various medical remedies. Our dehydrated bitter melons are available as dried bitter melon flakes, dried bitter melon powder, bitter melon cubes, and bitter melon granule.
We offer these extraordinary dehydrated bitter melon products at the vest economical price.
Color:  greenish
Taste: Fresh Bitter Melon like taste
Flavor: Delicious Bitter Melon Flavor
Origin: Indian Origin
Packing size: 20 Kg
Packing: HDPE Export worthy Bag with food-grade inner liner